Cooperfamiliar: Milk and Dairy
Family farms in western Santa Catarina have joined forces to safeguard the income of the local communities. In the struggle against the ever-encroaching giants in the industry, women are hard at work to increase sales. And Moeda helps to hurdle financial and bureaucratic barriers.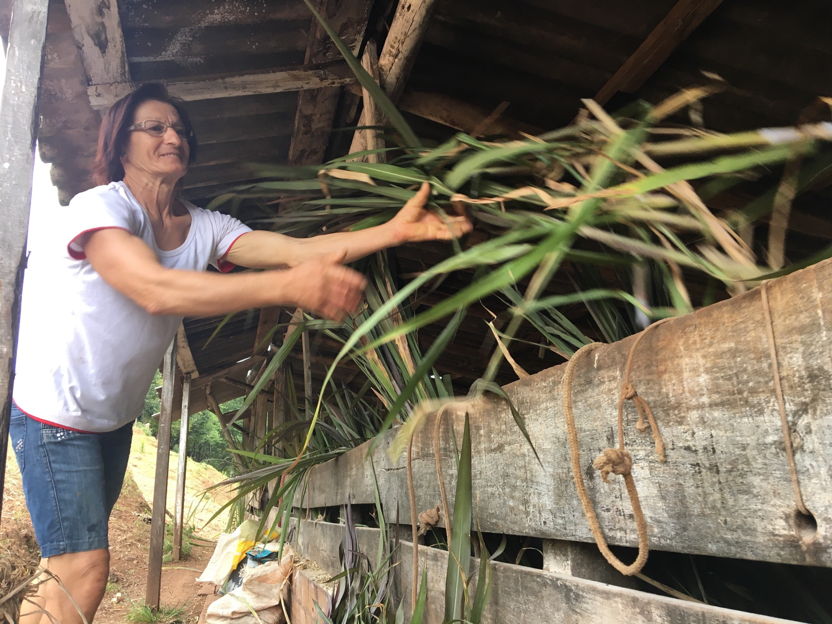 Take a look closer at the project
Since 1996, Cooperfamiliar cooperative has been involved in bringing together small-scale producers from western Santa Catarina, one of the major dairy production areas in Brazil. Family farms helmed by women are crucial for the income of local communities, but they`re under pressure from the advancement of huge industries in the sector and are finding it difficult to keep their families congregated around the work in the field.
United in the cooperative, these families consolidate their forces in an innovative project geared towards professionalizing the manufacture of milk and dairy products, bolstering sustainable agriculture and implementing environmental conservation measures. Moeda`s recent contribution will aid in completing the local structure and acquiring machinery that will make it possible to produce pasteurized milk, a variety of cheeses, butter and other dairy products. United, they will bring more value and thus more return to the cooperative, rendering a positive impact on the lives of families and the community.
Why this project needs support?
Goals
Knock down financial and bureaucratic barriers, Boost returns on products, Increase capacity building
Needs
Structural implementation, Purchase of machinery and land, Training in photovoltaic energy, Increased product visibility
Project Impact
By investing in this project, you can have a direct positive impact on the lives of 31 women in the cooperative.
What phase is this project in?
Moeda's technical assistance team offers full support throughout each project's entire life cycle: from selecting the best candidates to evaluating results. Blockchain technology is used to audit each of these phases, therefore ensuring efficiency, trustworthiness, and transparency.
Cooperfamiliar is at Phase 2 · Contract
Economic and Financial Analysis
Credit Grants to Cooperative
Results and Impact Metrics