Cooperval: Native Fruits
What do you do with so much fruit on the family farm? Cooperval cooperative consolidates women around the family-oriented production of frozen fruit pulps. Now it's time to grow. Moeda will support the purchase of machinery and organize production on a large scale in order to harness the full potential of these women filled with courage and strength.
The History behind Cooperval: Native Fruits
In Formosa, Goiás, there is a virtual bounty of fruits growing in the garden-style family farms — including Baru, known as 'the Fruit of the Cerrado'. Nothing is more natural than taking advantage of boosting the income of the community. The Mixed Cooperative of Vale da Esperança (Cooperval) kicked off in 2008 by merging a small group of 10 families and producing frozen fruit pulps soon after. It was a minor, homemade production using a single blender. Little by little, the women from the Cooperative began to participate in some of the region's public calls and started providing their products to the region's public schools. From that point forward, they have not stopped.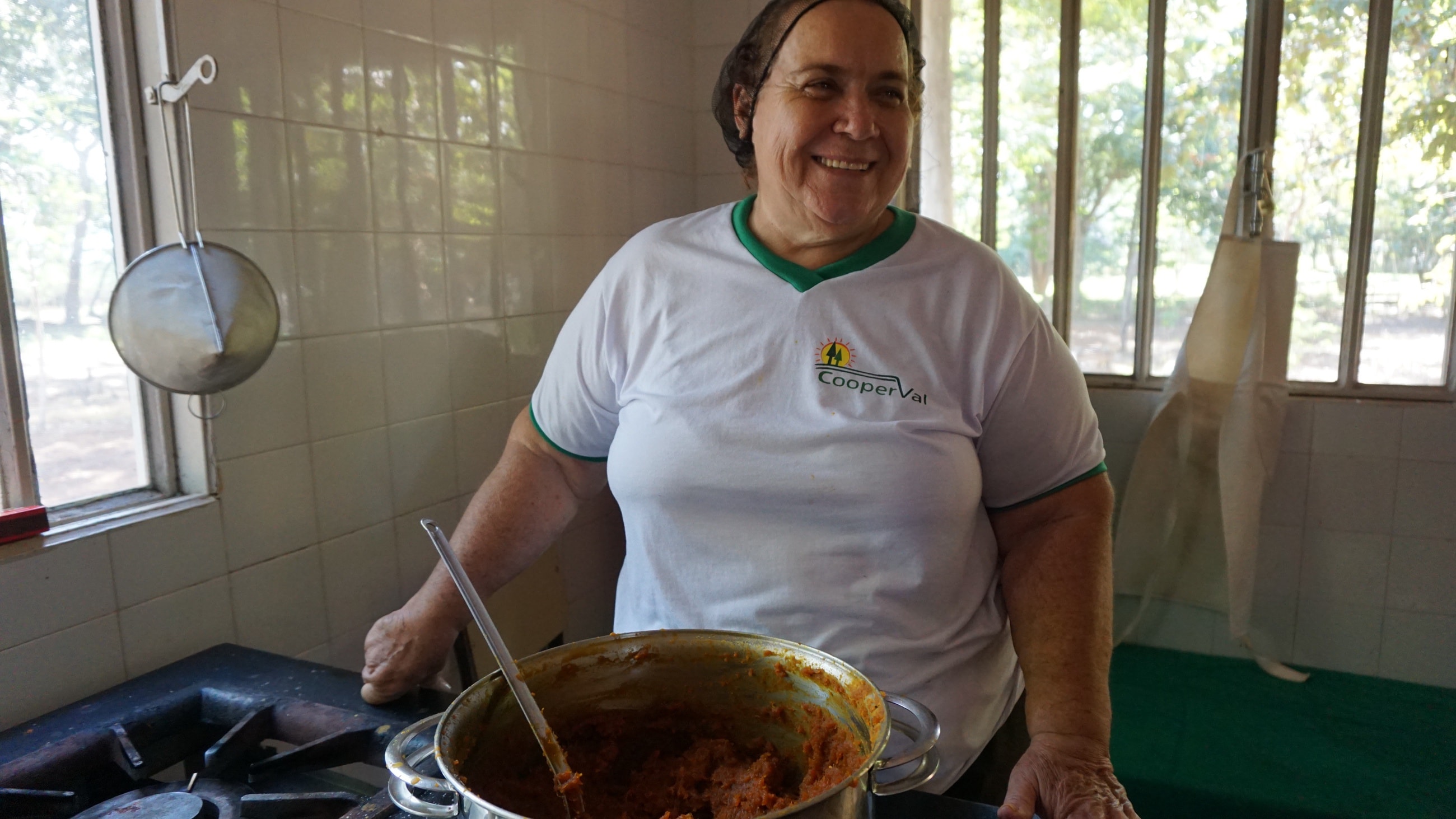 The group sought additional seedlings from the native species and they dream of doing more. So they may implement a large-scale production, they need to buy larger, more consistent machinery. This is where Moeda steps in. Through this contribution, it will be possible to see more people working, conquer a major market and witness the community become stronger and more autonomous. And this all arose from an enterprising spirit that refused to see the fruits from their small farms go to waste.
Why this project needs investment?
Goals
Organize large-scale production, Broaden the market
Needs
Purchase of machinery, A greater labor force
Project Impact
The entire world was stunned by the disaster that spread iron ore wastes throughout Mariana and Barra Longa. Smart Water for Green Schools will set up areas for treating and storing clean water. With support from Moeda, the initiative will also provide training, environmental education, research and a whole lot more.
Where the project is at this moment?
Moeda's technical assistance team offers full support throughout each project's entire life cycle: from selecting the best candidates to evaluating results. Blockchain technology is used to audit each of these phases, therefore ensuring efficiency, trustworthiness, and transparency.
Cooperval is at Phase 2 · Contract
Economic and Financial Analysis
Credit Grants to Cooperative
Results and Impact Metrics